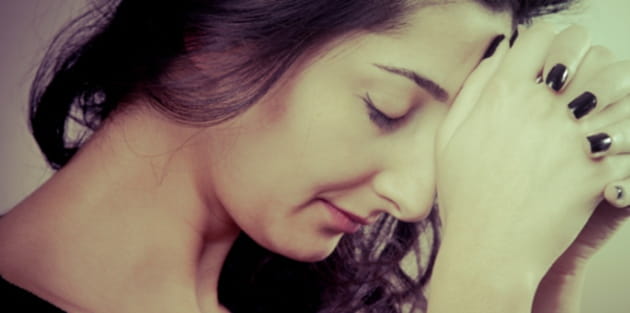 Last March, a near stranger introduced me to a new way of praying that has radically changed my life.

I "happened" (there are no coincidences when you're a believer, Friend!) to sit down next to a woman I barely knew at a local writer's conference reception. After the rest of the table had long since cleared away, she and I continued to talk about life, love, and faith. And there among the remnants of sausage balls, veggie sticks and cheese dip, I found myself spilling my heart out about a personal prayer request for someone dear to me.

She immediately asked me how I was praying for this person. My response was honest, yet unfortunately, vague. "I'm asking God to help them. Change them. Move in them. Guide them. You know, the usual." (Sound familiar?)

She frowned. "No, I mean, what are you praying for them? What Scripture?"

I just stared at her, probably with broccoli in my teeth.

Pray Scripture. It was a totally foreign concept to me, which was a little embarrassing seeing how I grew up in the church.

Her explanation of the importance of praying Scripture made so much sense, and continues to shape my prayer life today.

How many times have we as believers desperately wanted to pray God's will, but didn't know what it was? She pointed out to me that one thing is certain—God's Word is His will. We can confidently pray Scripture and expect for our prayers to be answered.

This isn't manipulation, it's faith in action. It's not a magic potion or a genie-in-a-bottle rub—it's utilizing God's Word for what it is.

Praying Scripture is taking the cord of our prayers and plugging it into the outlet of God's power.

Hebrews 4:12 says that God's Word is alive and powerful, sharper than a two-edged sword. When we pray Scriptures, we are coming into agreement with God.

This doesn't mean we will get exactly what we ask for and exactly in the timing we want it. This doesn't mean we're in control and God isn't. Oh no! Quite the opposite. It means that when we pray God's Word, our hearts will be molded to His Word in an entirely new way—and therefore to Him. When we pray, we're changed. Our wills and desires line up to God's.

And that's powerful.

When my friend suggested I find a scripture to pray, I didn't even know where to start. She helped me narrow it down. "What do you want for this person?" That helped me get going, and after scribbling out a short list, I had my verse.

(Tip: To do this, try using a Bible concordance or topic index, or even a Thesaurus to help you find verses that relate to key words in your heart)

Here are some examples of how to pray Scripture for yourself and others: (names chosen at random)
For hard situations

Romans 8:28. "And we know that all things work together for good, for those who love God, for those who are called according to His purpose."

Plug it in: "And we know that all things work together for Mary, for she loves God, and she is called according to His purpose."

For your marriage
Mark 10:9 "Therefore what God has joined together, let not man separate."
Plug it in: "Therefore, what God has joined together, let not Jane and Steve separate."

For your attitude
Colossians 3:12-14 "Put on then, as God's chosen ones, holy and beloved, compassionate hearts, kindness, humility, meekness, and patience, bearing with one another and, if one has a complaint against another, forgiving each other; as the Lord has forgiven you, so you also must forgive. And above all these put on love, which binds everything together in perfect harmony."
Plug it in: "Help me, Lord, as Your chosen one, holy and beloved, to have a compassionate heart, to show kindness, humility, meekness, and patience, to bear with everyone. And Lord, if I have a complaint against a friend or family member, help me to forgive; as You have forgiven me, so I also must forgive. And above all these, Lord, help me to put on love, which binds everything together in perfect harmony."
For spiritual warfare
Ephesians 6:12-17 "For we do not wrestle against flesh and blood, but against the rulers, against the authorities, against the cosmic powers over this present darkness, against the spiritual forces of evil in the heavenly places. Therefore put on the full armor of God, so that when the day of evil comes, you may be able to stand your ground, and after you have done everything, to stand.Stand firm then, with the belt of truth buckled around your waist, with the breastplate of righteousness in place, and with your feet fitted with the readiness that comes from the gospel of peace. In addition to all this, take up the shield of faith, with which you can extinguish all the flaming arrows of the evil one. Take the helmet of salvation and the sword of the Spirit, which is the word of God.

Plug it in: "For Lori does not wrestle against flesh and blood, but against the rulers, against the authorities, against the cosmic powers over this present darkness, against the spiritual forces of evil in the heavenly places. Therefore help her, Father, to put on the full armor of God, so that when the day of evil comes, she may be able to stand her ground, and after she has done everything, to stand. Let her stand firm then, God, with the belt of truth buckled around her waist, with the breastplate of righteousness in place, and with her feet fitted with the readiness that comes from the gospel of peace. In addition to all this, let her take up the shield of faith, with which she can extinguish all the flaming arrows of the evil one. Let her also take the helmet of salvation and the sword of the Spirit, which is the word of God."

For finances
Luke 16:10 "He who is faithful in a very little thing is faithful also in much; and he who is unrighteous in a very little thing is unrighteous also in much."
Plug it in: "Lord, I want to be faithful in the little things so I will also be faithful in much. Help me not to be unfaithful or unrighteous in my finances."

I began to pray my chosen verse from Psalm, inserting that person's name in certain areas of the verse where applicable—and all I can say is "wow." Watching the change occur (mind you, this wasn't overnight and I still pray it regularly for them) fed my faith and inspired me to pray more Scripture over not only this person, but over other people and other concerns in my life.

But the neatest thing was how it all changed me. My prayer life went from being pretty selfish to pretty giving. From begging for my own behalf, to pleading for others. To seeking God and His will not only in my life, but in the life of those important to me. Praying Scripture taught me how to seek the Giver instead of just the gift in a fresh, new way.

And it lit up my faith. Praying Scripture made the verses I read, admittedly at times half-heartedly, come alive and dwell deep in my soul.

I haven't seen all my prayers answered. Not yet. Because even though change has occurred in others and in myself, it's still a process. There is always holy work to be done in the fleshly heart.

But I've learned how to stop crying in the dark.

And instead, plug in and see the Light.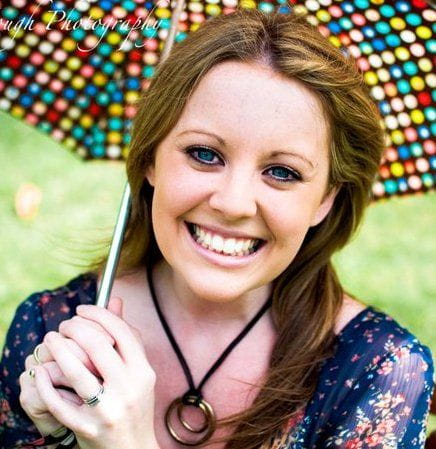 Betsy St. Amant lives in Louisiana with her fireman hubby and adorable preschooler. She is a member of American Christian Fiction Writers and is multi-published in Contemporary Romance. Her first YA novel, ADDISON BLAKELY, CONFESSIONS OF A PK, released 2012 through Barbour Publishers. When she's not reading, writing, or singing along to the Tangled soundtrack with her young daughter, Betsy enjoys sharing the good news of God's grace through inspirational speaking and teaching. You can read more about Betsy at www.bestystamant.com.